ABOUT
Blue Streak Time Trial has operated annually since 1998 at Wright-Patterson Air Force Base in Dayton, Ohio. The 10-mile loop course takes cyclists on a scenic route the second Tuesday of each month from April through October.
This Time Trial rider's dream course begins on Wright-Patterson Air Force Base's Skeel Avenue directly across from the Prairie Trace Golf Course Clubhouse. Cyclists will be released at 30 second intervals and begin by heading south on Skeel Avenue and turning right into Huffman Prairie. Riders continue past Huffman Prairie to the gate at the back of the flight line. From there, it's one road with no turns as riders make their way around the flight line finishing just before where they started for a 10-mile loop. With only right turns of 90 degrees, roads in great condition, and not a single foot of elevation gain, this course is built for personal records!
We look forward to sharing one of the best and most safe cycling events in the region with cyclists of all talent levels from the Miami Valley and beyond.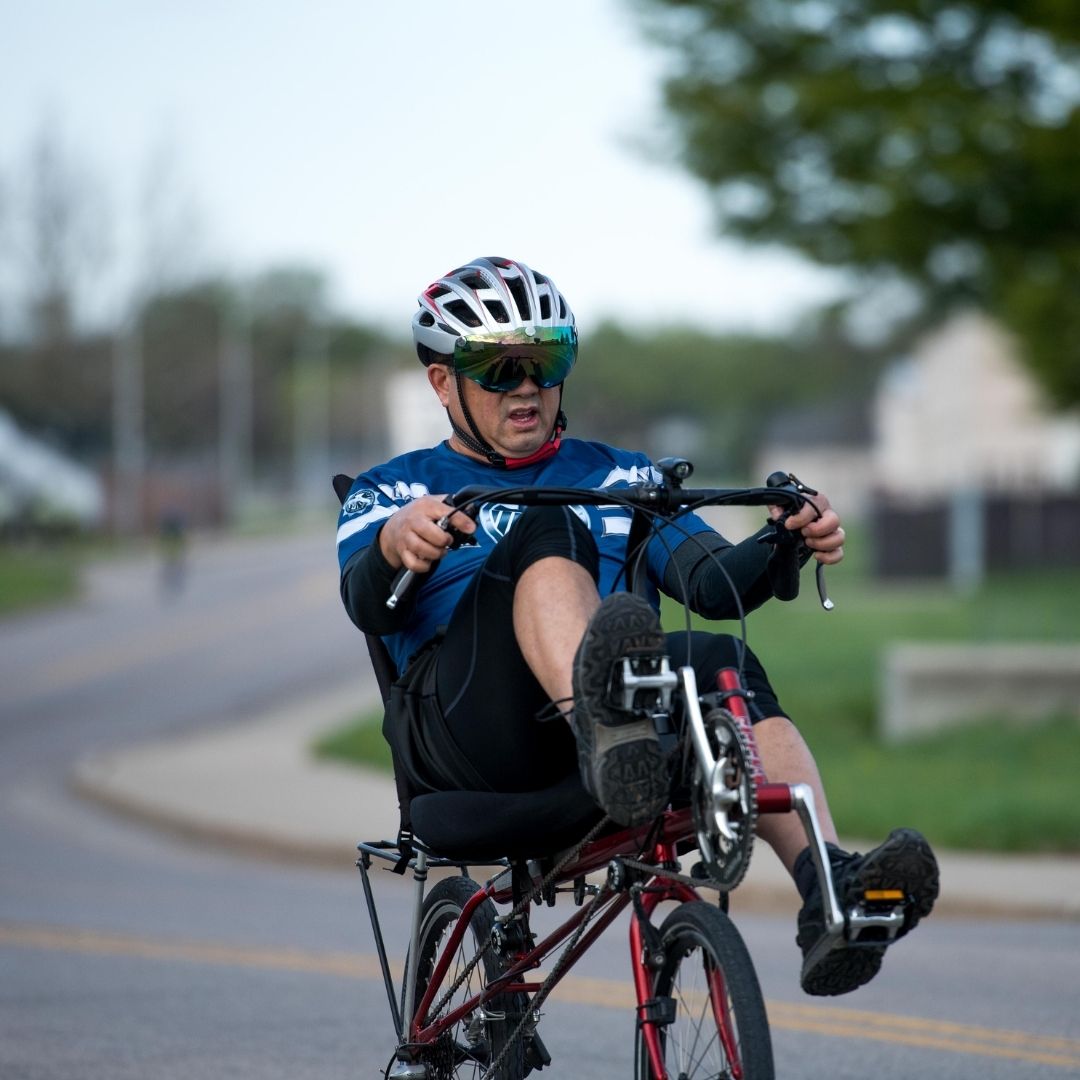 COURSE MAP | EVENT INFORMATION | MEET THE TEAM | PARKING & DIRECTIONS | RESULTS & PHOTOS
---